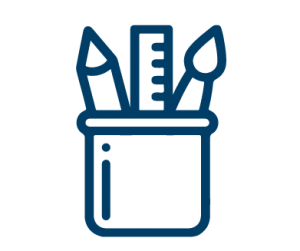 The different institutions in charge of adult education in the Union should aim to promote the key competences for lifelong learning provided for in the Lisbon Treaty and referred to in Recommendation 2006/962/EC.
Precisely in order to develop the key competences, Key-Co System has created a set of organic teaching materials that are as complete as possible to be used in adult education, and in particular in the countries of the Union where the presence of migrants and refugees is highest. In fact, in countries such as Italy, Spain, Germany and Greece, educational institutions that cater to adults perform the task of educating migrants and refugees: these institutions are the places where they not only learn the language, but where the migrant population integrates and updates its knowledge, calibrating it to the new territory of residence.
To strengthen the vocation for adult education in Europe and make it more effective, Key-Co System introduces didactic materials suitable for the development of the 8 key competences.
The training modules correspond to each competence and are as follows. Find the didactic material attached: