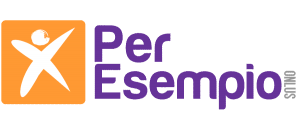 Per Esempio Onlus is a non profit organization set up in Palermo in 2011 by a small group of young workers aiming to develop actions promoting social inclusion and community empowerment. Since then Per Esempio Onlus has implemented about forty projects focusing on the fight against educational deprivation, active participation, gender empowerment and on children, youth and adult education.
Our overall objective is to support people with fewer opportunities to undertake a path of educational, cultural and economic development, in a context respectful of rights and diversities. We implement our activities involving people from disadvantaged areas of the city of Palermo, such as the neighbourhood of Ballarò – where our premises are located -, Borgo Vecchio and ZEN. These are the places where we also implement international mobility projects for young people coming to Palermo from all over the world.
Per Esempio Onlus is composed of a group of professionals with broad experience in the field of social inclusion, active participation and non formal education. Our profile is multidisciplinary and we have expertise in design, management and financial reporting of local and international projects. Our staff comprises educators, psychologists, anthropologists, communicators and administration managers and all of them are fully committed with the mission and the values of our association. We are also supported by volunteers and other kind of collaborators working in local structures and carrying out activities with children, youngsters and women socially disadvantaged.
The association mainly operates in the fields of:
Educational deprivation
Gender empowerment
Education and youth
Adult education.
In the field of adult education, we implement learning and orientation actions targeting especially adult migrants. Focusing our strategy on an empowerment approach, we support their learning paths through online and face-to-face training activities. The objective is to promote inclusion and employability and, at the same time, to foster self-consciousness and exchange practices. In addiction to Key-Co System project, we are currently implementing "In Gioco": it is a local project aimed to create a community welfare system involving public, profit, non profit organizations and migrant communities in order to innovate and increase job-oriented services for adult migrants.
Website: https://peresempionlus.org