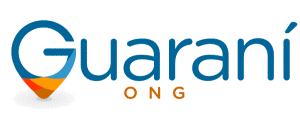 Guaraní NGO has been working since 2006 executing actions and projects aimed at promoting the integration and social inclusion of migrants and other groups at risk of exclusion.
During his career Guaraní has adapted to social changes in order to develop an intervention based on the specifics needs of people and on the respect to their autonomy and freedom.
Our work methodology pursues a multidisciplinary and comprehensive approach, since our experience has taught us that a single cause cannot explain social vulnerability. There are always different difficulties which have an effect on the several areas of our life.
There is not a single answer for a question. For this reason we adapt our intervention to what each one needs.
EXPERTS IN COMPREHENSIVE SOCIAL INTERVENTION
We develop multidisciplinary itineraries against the exclusion. We create comprehensives intervention Plans. We do not abandon people: Follow up.
SPECIALIZED IN IMMIGRATION
More than 12 years managing a Migrants Participation and Integration Center of the government of the Region of Madrid.
REFERENCE IN LEGAL COUNSELING ON FOREIGN ISSUES
More than 1.000 individual orientations related to applications for residence permits, renovations and Spanish nationality.
EXPERTS IN LABOR ORIENTATION
12 years executing public and private projects to promote the labor inclusion of vulnerable groups.
FOCUSED ON ALL GROUPS AT RISK
Women, unemployed, asylum seekers, refugees, families, minors, unaccompanied minors etc.
WORK AREAS
We organize our actions and activities in three work areas:
1- Immigration.
2- Labor inclusion.
3- European Projects.
ACTIVITIES
Immigration Area
Pre-laboral training
Legal counseling in foreign issues
Psycho-social attention
Socio-cultural activities
Promotion of spanish law and culture
Assesment and processing of integration reports
Training
Spanish courses
Awareness campains
Educational support for minors
Processing of the nationality applications.
Training courses on nationality test.
Accredited for execution of nationality tests.
Labor inclusion Area
Pre-laboral training
Needs detection
Individual intervention plans
Employment Exchange
Business prospecting
Itineraries against the exclusion
European Projects Area
Exchange of good practices in social intervention
Collaboration in strategical partnerships
Develop of new approaches and methodologies in social intervention
METHODOLOGY
In all the actions and interventions that we execute, we take into account the following methodological principles:
Comprehensive intervention.
Multidisciplinary approach.
Capacity versus lack.
Autonomy and dialogue.
Damage reduction.
Follow up and accompaniment.
Website: https://www.asociacionguarani.com