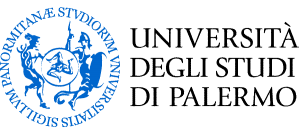 The Department of Law (DL) of the University of Palermo offers three courses of study focusing on different branches of legal studies – namely, criminal law, civil and corporate law, administrative and international law. A fourth course about migration law and migration policies will be activated soon. All the courses offered by DL last five years.
On the basis of VQR 2011/2014 DL has been recognized as a "center of excellence" for legal studies among only other five Italian departments of law.
In order to promote the internalization of the educational offer and students' mobility, many Erasmus Agreements have been signed with more than thirty universities. Moreover, a special agreement with the University of Girona for a double-degree course has been concluded. DL offers two international Ph.D. Courses in Human Rights and Legal Pluralism.
During its history, DL has managed scientific programs both national and international. Among the most recent international programs we may count PROTON (Horizon 2020), EUROCORD, Jean Monnet 2015 "Mobility, Security and the New Media".
Going to the spirit of the institution, DL understands legal studies as an irreplaceable occasion of social development. Being based in Palermo, traditionally, this means that DL conceives legal studies as aimed to contrast criminal organizations operating on the territory, as well as to spread the culture of legality – an antidote against tax evasion and bribery. Along the same lines, recently, DL has paid a lot of attention to the phenomenon of migration especially by means of the creation of the Human Rights Law Clinic (HRLC). The HRLC is aimed to meet the needs of human rights protection coming from Italian citizens as well as foreign people, paying special attention to: Asylum Law and reception system (free legal aid and advice: training for the hearing before the Territorial Commissions and legal appeal against the denial; training seminars for the operators); reform proposals aimed at fighting against discriminations of migrants and minorities (training seminars; monitoring of research projects); migrants' arrival, stay and social rights (training seminars; research projects); human trafficking and labor exploitation (training seminars); unaccompanied foreign minors (training seminars).
DL and HRLC are also actively involved in a project for the urban and social development of the neighborhood of "The Albergheria" – jointly with its inhabitants. The Albergheria is one of the most populated neighborhoods of the old town and it is spatially very close to DL. It is also a very poor area of the city in which there is a high school drop-out rate. Still, it is an innovative "social laboratory", a case study for many researchers and journalists from many countries.